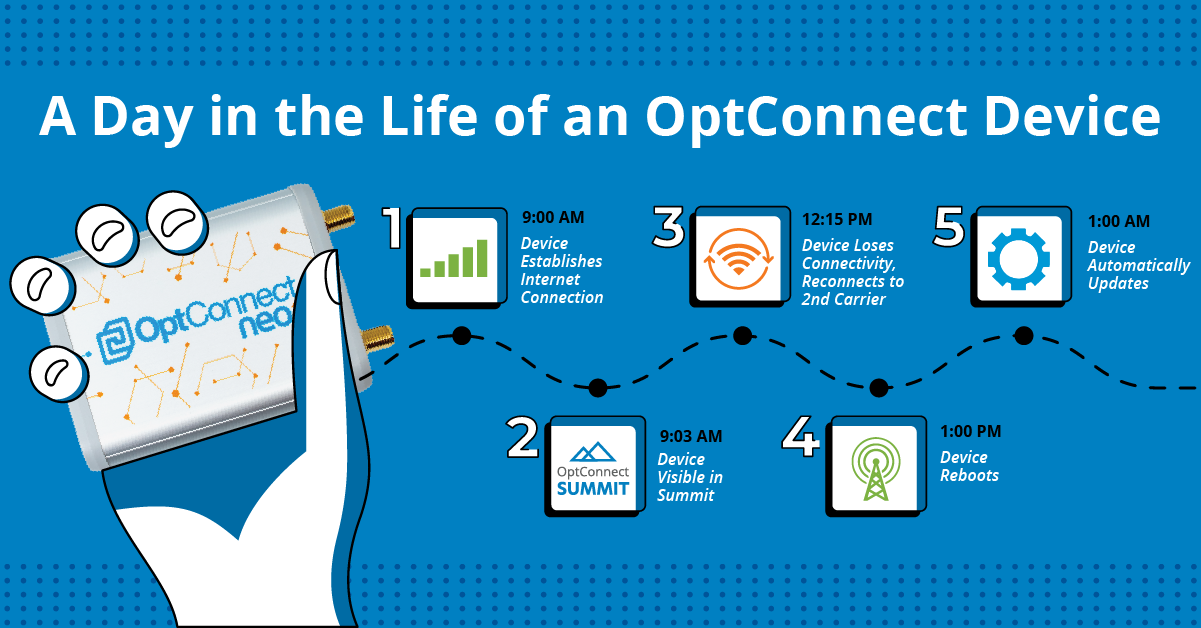 A Day in the Life of an OptConnect Device
You can't always be monitoring, managing, or working on your cellular devices; you have other things to worry about and simply want consistent and reliable connectivity. OptConnect as a managed service takes care of getting and keeping you connected, so you can focus on your business.
In this white paper, you will learn the following:
How your device responds during service interruption
How your device operates sends and receives signals
How your device provides over-the-air updates
With this in mind, let's walk through a hypothetical first day of your OptConnect device, highlighting its functionality and performance that you may not be aware of.