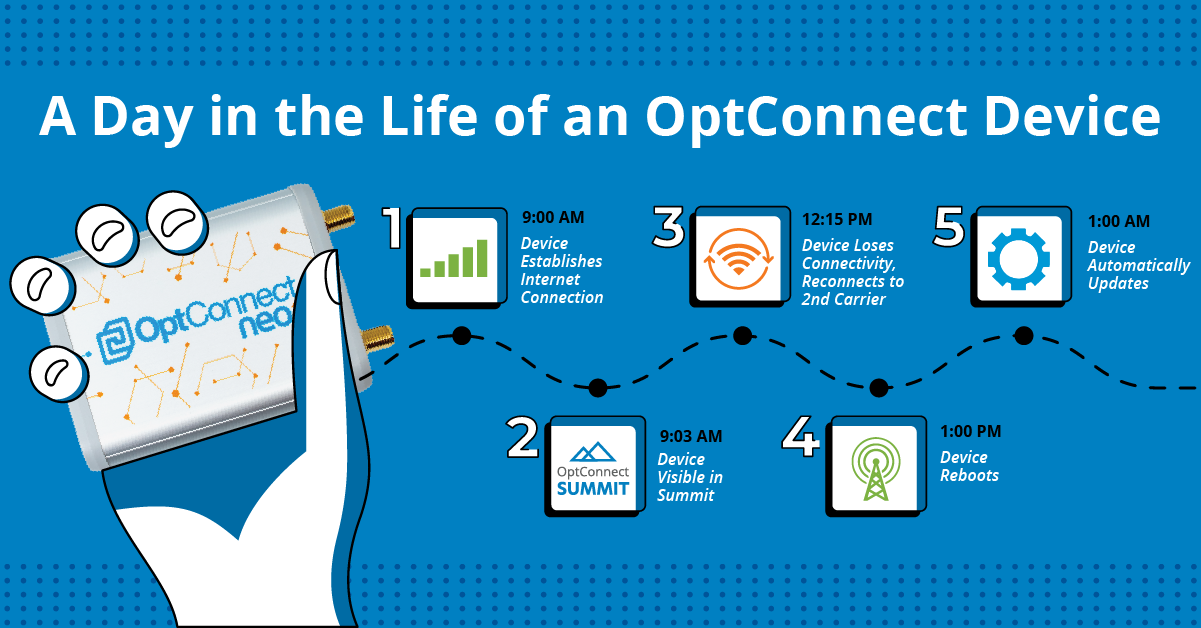 A Day in the Life of an OptConnect Device
Countless businesses depend on reliable, consistent connectivity for many different facets of their operations. Consider a vending company that needs to update pricing on their products from a central location, or a kiosk company that needs to push new content to their displays, or an energy facility that is needing to check input levels. Many of the most critical aspects of reliable connectivity happen behind the scenes in ways not visible to typical business operators or deployers.
You can't always be monitoring, managing, or working on your cellular devices; you have other things to worry about and simply want consistent and reliable connectivity. OptConnect as a managed service takes care of getting and keeping you connected, so you can focus on your business.
With this in mind, let's walk through a hypothetical first day of your OptConnect device, highlighting its functionality and performance that you may not be aware of.