Build Versatile IoT Solutions
With Embedded Connectivity
Don't do extra work when you don't have to. We've already done it for you.
Save time by not having to write low level code.
All embedded modems provide similar hardware and certification benefits.
OptConnect's patented technology takes the embedded modem to the next level. OptConnect ema™ is literally plug and play where you don't need to write 10,000+ lines of code to get an application online.
It just comes that way, all you need to do is use it.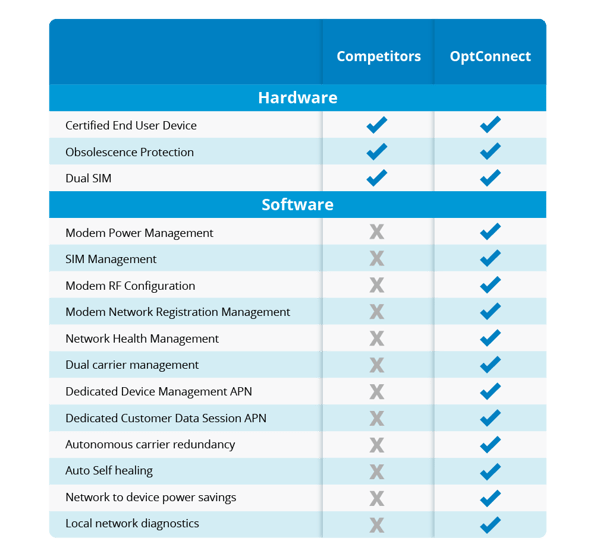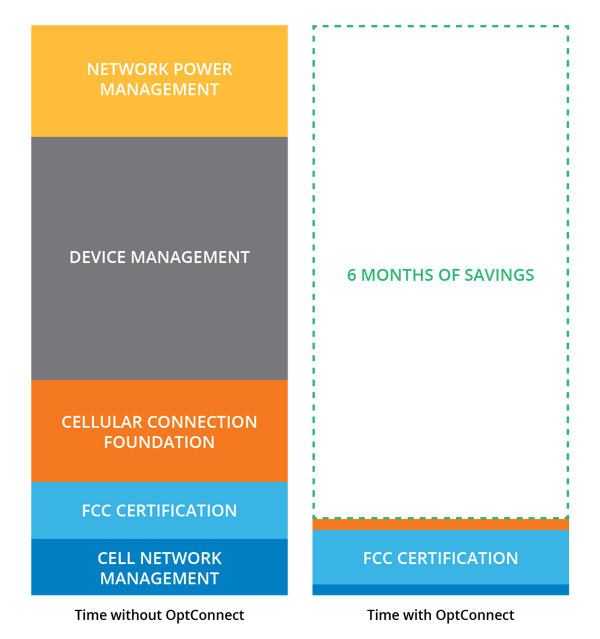 Not all embedded modems are the same, we make it easier for you.
Immediate savings of
$75K
in engineering and development time.
Get to market
7X
Faster with OptConnect ema™
One design to avoid future network sunsets.
OptConnect's patented embedded modem, ema, helps to mitigate the risk of high costs due to Mobile Network Operator network sunsetting. Design OptConnect ema™ into your board one time and when future network shutdowns occur, just swap out the embedded modem.
No need for a new board spin as you can easily upgrade the modem and not the entire board. The short- and long-term savings will help justify the business case for your IoT project.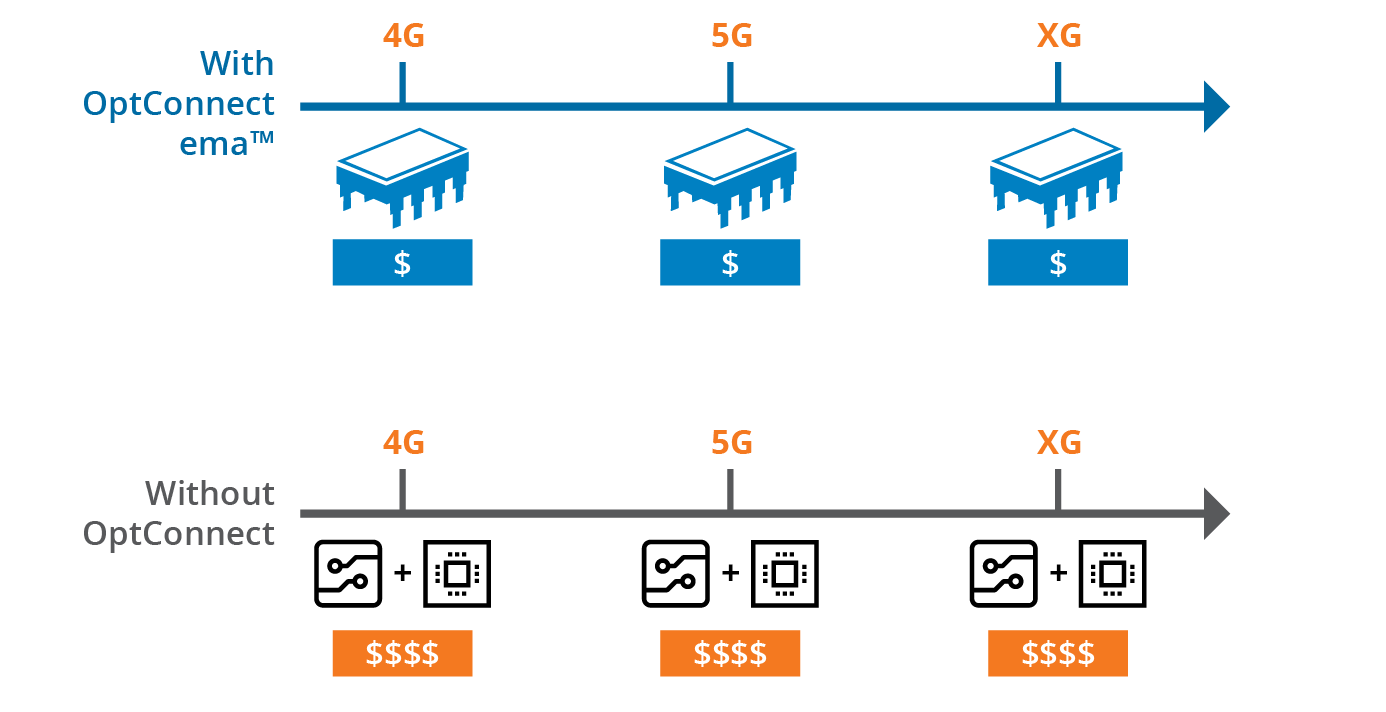 Collect your data with highest available uptime.
Through partnerships with AT&T and Verizon, OptConnect has developed proprietary software on all its devices to closely monitor network quality and performance.
In Summit, OptConnect's device management platform, all devices are in constant communication and analyzing if a carrier network switch is needed. All OptConnect devices come equipped with the custom firmware to gracefully switch carriers.
Two dedicated data sessions; one for continuous device monitoring and the other for application data.
OptConnect's Summit platform is the brains of the operation, it keeps your devices collecting data and alerts you when there is a physical on-site problem that it can't fix from the cloud.
While Summit is monitoring your device, the device can leverage the other channel to send application data uninterrupted from the device monitoring channel, thus enabling your business to continue operating.
Your application data is yours and will continue to transmit reliably.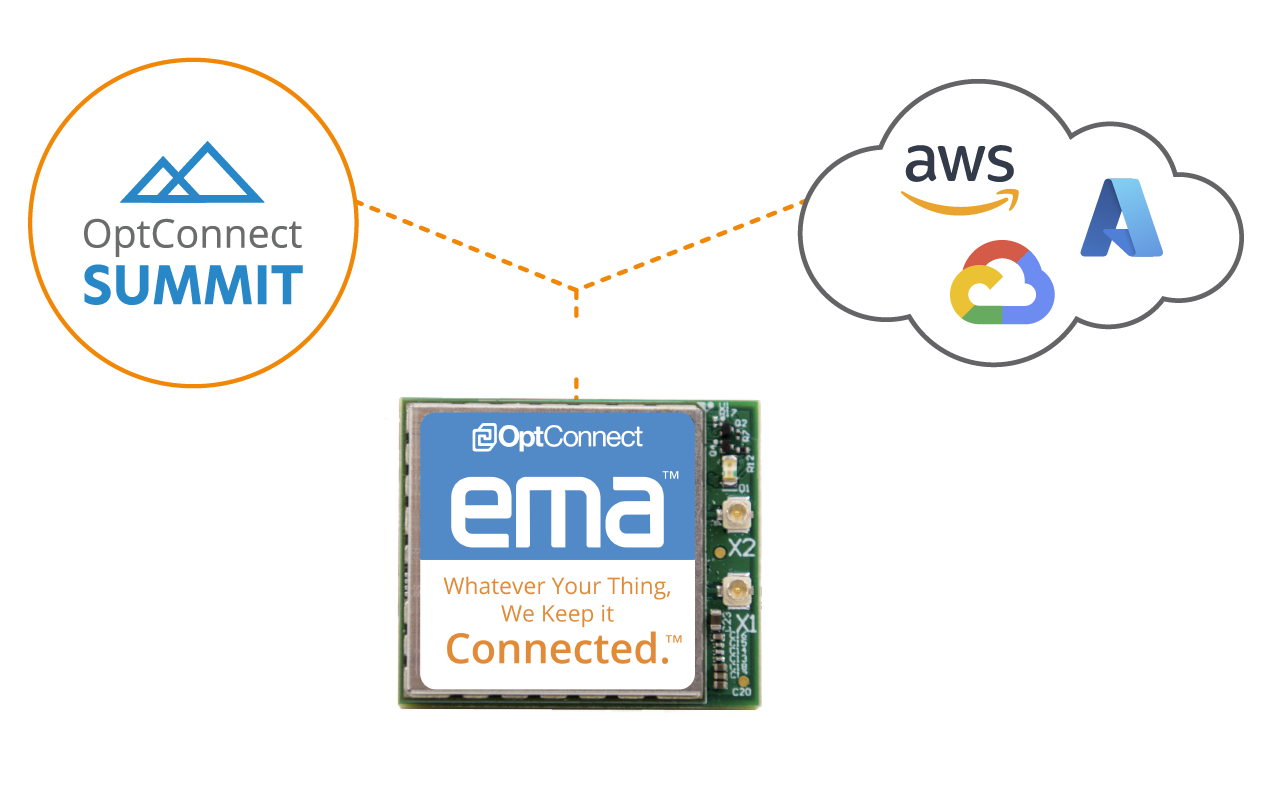 Simple, reliable and power efficient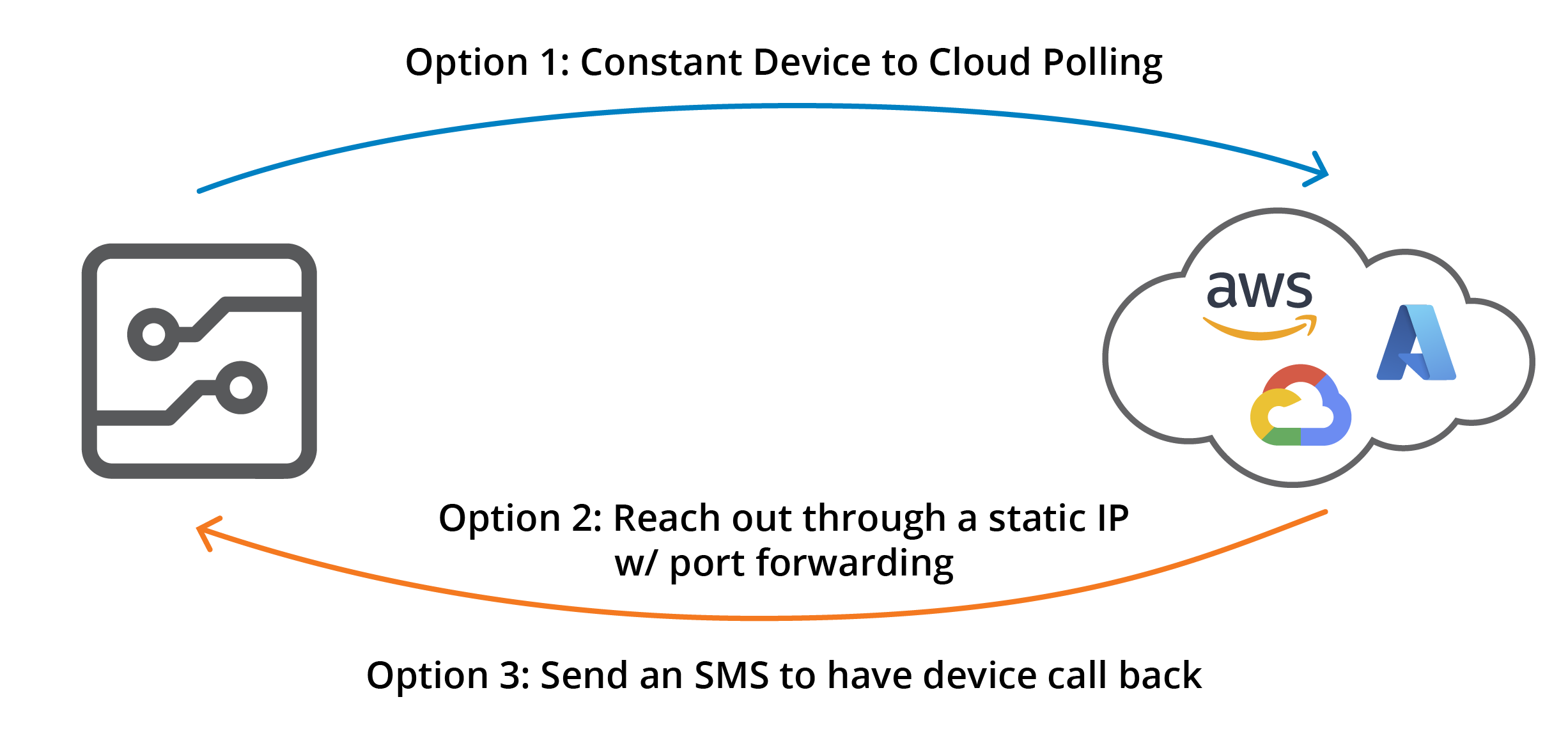 Complex, power intensive and unreliable.
Leverage OptConnect ema's™ emaLink to build more reliable and power efficient applications all while avoiding complex network engineering schemes.
emaLink is tightly integrated into OptConnect's device management platform, Summit. When your cloud application needs to communicate with the device, send a simple API call to do so.
emaLink will communicate with ema to wake the device.
No need to constantly poll the cloud to look for application changes or keep the session open.
No need to create complex network architectures with port forwarding and firewalls to provide static IPs to the device.
Lastly, don't rely upon unreliable SMS to wake your device and begin a device-to-cloud polling scheme.
Enhance your customer experience and improve
your diagnostic capabilities with
emaLink.
All OptConnect emas™ come with emaLink, which is integrated firmware that gives you out-of-the-box features that allow you to get to market faster while not skimping on user experience and troubleshooting capabilities.
emaLink provides simple board-level network status information to allow for easy in-field troublshooting and enhance user interfaces with easy-to-display network status information.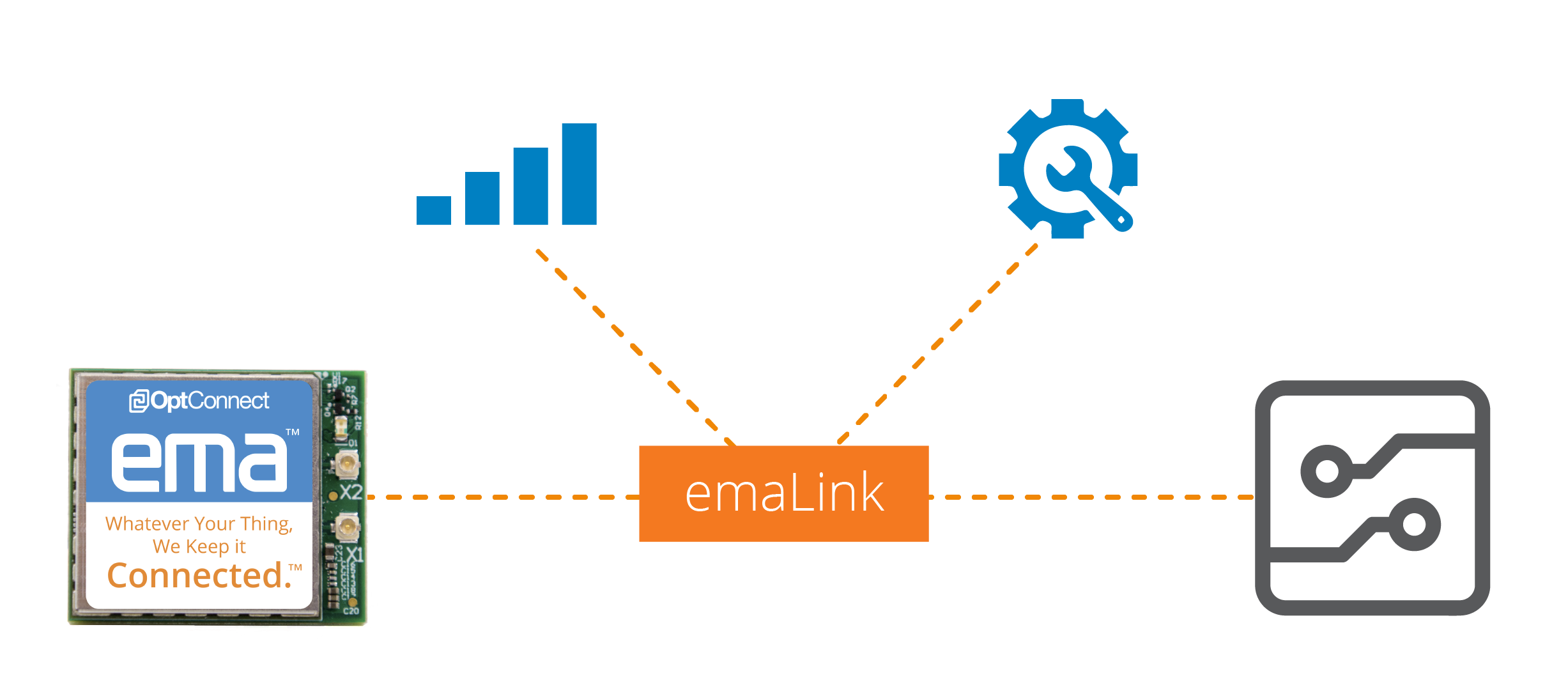 Don't just take our word for it: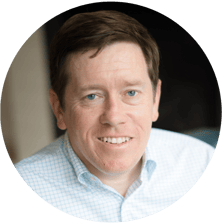 "Because of OptConnect ema™, the SmartPin will work at any golf course with a par 3 and cell coverage, which makes the SmartPin appealing to public, private and resort courses. Specifically, the dual-carrier functionality has been very helpful for courses to be able to switch between Verizon and AT&T when needed depending on the location."
Jim Leary - CEO at Ace Golf Technologies
Is OptConnect ema™ right for you? Let's Talk.
Our connectivity expert will be in touch for a free consultation.