Maximum Uptime for Smart Vending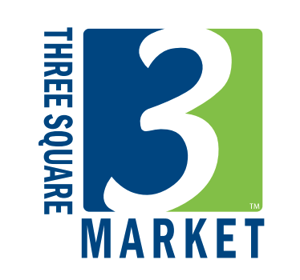 Three Square Market is a technology expert specializing in self-checkout and integration software. They offer an all-in-one solution for checkout kiosks, coolers/freezers, products, and modular fixture needs. End-users simply use the proprietary kiosk or their patented mobile app to purchase their meals, drinks, snacks, and/or incremental products.
Originally using hard wired connectivity solutions and an alternative cellular provider, Three Square Market was experiencing inconsistent connectivity, and having a difficult time getting hard wired to a company's location. After getting frustrated with unreliable connectivity, Three Square Market started to look for a better long-term solution to help their business grow. They found OptConnect and never looked back.

About Three Square Market
Based out of River Falls, Wisconsin, Three Square Market is a leading international micro market, kiosk, and vending company. Top of the line security, inventory intelligence, and in-market advertising are just a few features that make Three Square Market unique. The idea for Three Square Market began when visionary and founder, Todd Westby, worked at a 200-person student loan collections agency and had an idea for a side-hustle that would give his coworkers something to snack on, and make Westby a few bucks in the process: that was the very start, a vending machine franchise was created.
Westby immediately asked his boss if he could install some vending machines at work. Westby installed 50 machines in 6 months, at a cost of around $20k. Before he knew it he had grown this side hustle into a legitimate opportunity so he incorporated his business, and Three Square Market was created.
Their Need
When attempting to use hard wired connectivity, Three Square Market ran into issues of not being allowed onto the locations network. Local IT departments were concerned with putting their companies at risk by giving out their private connection. Three Square Market also used an OptConnect competitor in an attempt for better connectivity but felt that the solution was inadequate for their connectivity needs.
An integral part of vending machines being able to function means having reliable connectivity. Three Square Market needed a managed connectivity solution that would make implementation easy and monitoring simple. Three Square Market officially partnered with OptConnect in August of 2016.
"Our experience with OptConnect has been very good from the beginning and it still is. In the beginning we used the OC-4500 because of the two Ethernet ports but we have recently started utilizing the neo2 to benefit from its dual-carrier connectivity and ultra fast speed."
Kurk Johnson
VP of Sales at Three Square Market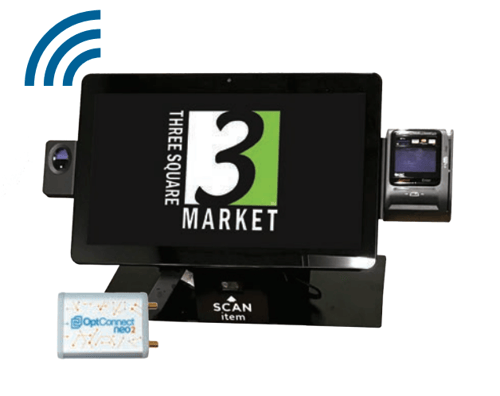 The Solution
Using OptConnect 4500 routers for connectivity and having access to OptConnect's robust monitoring platform, Summit, has given Three Square Market the ability to manage and monitor their customer's activity. Most importantly, OptConnect provides a bundled solution which has given Three Square Market access to 24/7 customer support, secure private IP networks, robust warranties, and much more. OptConnect removes the delays, complexities, and frustrations of typical cellular deployments.
"What really stands out about OptConnect to me is the ability to plug & play, the secure private network, and the 24/7 customer support," said Johnson. "The fact that all of these features are just part of their all-in-one solution has made our partnership with OptConnect a viable one."
As Three Square Market continues to utilize OptConnect, they are looking forward to the next phase of OptConnect innovation by utilizing the neo2.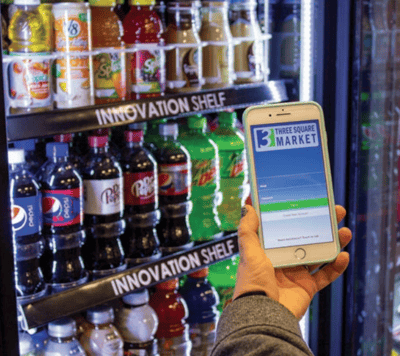 Utilizing neo2
"The OC-4500 has been of great use to us and we are excited to now be using the neo2. The dual Ethernet ports, carrier failover, and its compact design make it a prime choice for our customers." With nearly twice the speed, twice the carrier coverage, and twice the connectivity power, neo2 is the next evolution in OptConnect's fully managed cellular connectivity for the Internet of Things. neo2 is a compact LTE Category 4 multi-carrier cellular router perfectly suited for kiosks, micro markets, digital signs and other applications that require high-speed connectivity and the peace of mind of redundant carrier connections. OptConnect took everything customers love about neo and made it twice as good.
Specifically, Three Square Market is interested in the dual-carrier functionality of the neo2, especially for maximum uptime no matter what. With dual-carrier functionality, the router will automatically switch between Verizon and AT&T for the best connection possible. The creation of neo2 has set the bar high for vending connectivity.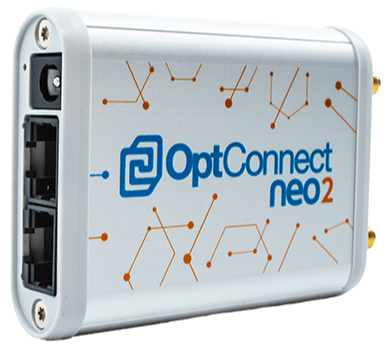 Working with Three Square Market
Moving into the future, Three Square Market is focused on keeping people connected as they continue to come out with new innovative products. "Our goal now is to continue to provide maximum uptime for our customers and we feel confident doing so moving into the future with OptConnect," said Johnson. Three Square Market's dedication to staying on the edge of vending technology paired with OptConnect's focus on customer service has proven to be a successful combination in the vending space.
"I love working with Three Square Market and their operators," said Alicia Lopez, Key Accounts Manager. "Three Square Market reps do a wonderful job of ensuring their customers are well informed about the OptConnect solution and how we work together for their success. Their commitment to detail makes for a very quick and efficient process with minimal effort between the Operator and OptConnect. I've always admired Three Square Market advocating for their operators to make sure they have the best possible customer service."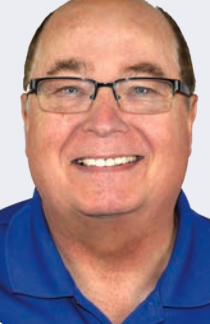 "I absolutely recommend OptConnect because there is less down time and that is one of our continuous goals. My favorite part of working with OptConnect is that the staff and the product are both fantastic. That combination can be hard to find but we have found it with OptConnect."
Kurk Johnson
VP of Sales at Three Square Market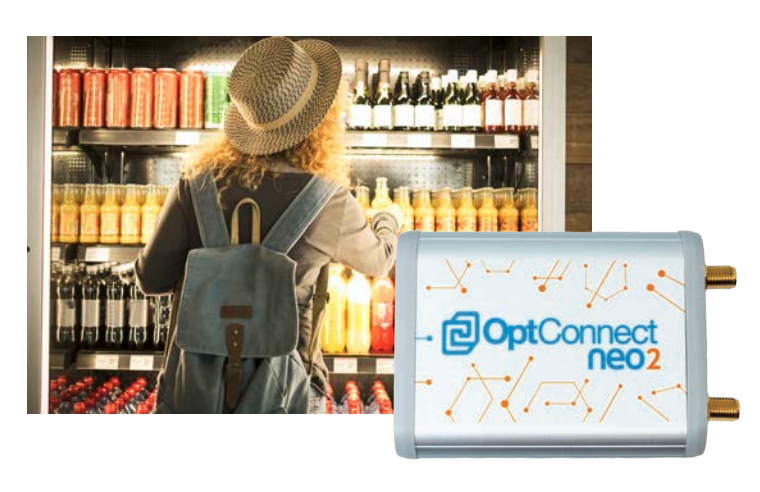 Vending Connectivity
As the premier wireless data provider for the vending space, OptConnect has the hardware, the network connections, the software, and the monitoring and support to make your vending deployment simple and secure. In fact, we recently launched neo2, a dual-carrier LTE Category 4 router that is optimal for the vending market. Additionally, our managed, end-to-end service allows solar operators to add OptConnect to vending machines without introducing a complicated, time consuming new step in the process.